Truck driving is a rewarding and satisfying career.
But the problem is finding the right trucking company to work for.
If you don't have any experience, it can be difficult to find a good carrier with an available driver position.
Because of this, we're going to present some tips on how you can start your search for a CDL without any experience in order to get hired as quickly as possible by one of the many carriers that are hiring drivers now.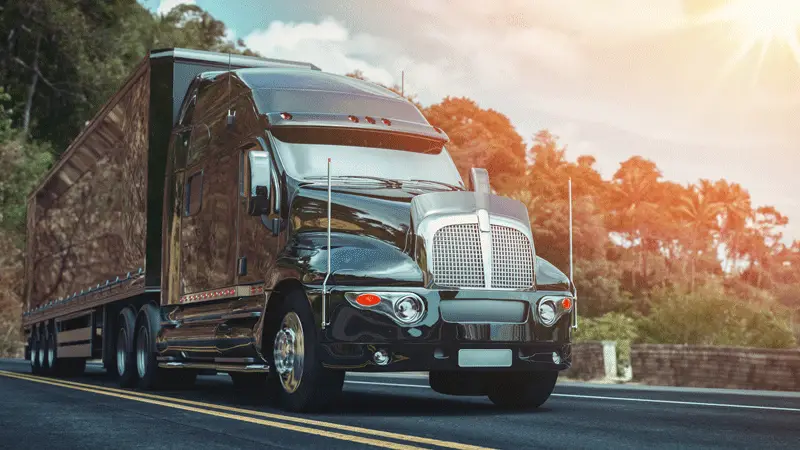 Here Is How To Get A CDL Job With No Experience
1) Apply To LOTS Of Carriers:
The most important thing here to remember is to apply to as many trucking companies as you possibly can.
The more companies you apply to, the greater your chances of landing a driving job; it doesn't matter if you are applying to small, medium, or large carriers.
Just make sure that you research each company before applying, in order to get an idea of the type of company it is and the driving jobs they offer.
2) Seek Out Truck Driving Jobs, Driving Something Other Than a Tractor Trailer:
There is another way to go about getting some driving experience, as a newly licensed CDL driver.
There are always carriers that run trucks other than tractor-trailers – like box trucks, dump trucks or tanker trucks.
This will give you a chance to get your feet wet behind the wheel and will also show potential employers that you have some experience driving a commercial vehicle.
3) The Mega Carriers:
Although they may not be your first choice, you may need to seek out some of the larger trucking companies.
You know the ones. The mega carriers.
These companies usually have a greater number of driver openings and they are always hiring.
But, keep in mind that the application process at these companies is usually more rigorous than at smaller carriers.
4) Network:
This is arguably one of the most important things you can do when trying to land a CDL job with no experience.
Get connected with other drivers, trucking company recruiters, or anyone else who might be able to help you get your foot in the door at a trucking company.
They may be able to refer you to a carrier that is hiring drivers or even help you prepare for an interview.
5) Show Enthusiasm:
When applying for a CDL job with no experience, enthusiasm can be your best ally.
Be sure to let the recruiter or hiring manager know that you are excited about the opportunity and that you will do whatever it takes to be successful as a truck driver.
This positive attitude can go a long way in convincing an employer that you are the right person for the job.
Following these tips should help increase your chances of landing a driving job with one of the many trucking companies that are currently hiring drivers.
Just remember to stay persistent and don't give up on your dream of becoming a truck driver!
What is the easiest truck driving job?
There is no one easy answer to this question, as the trucking industry offers a variety of driving jobs with different requirements and levels of difficulty.
However, if you are looking for a job with little or no experience, then a job driving a dry van may be the easiest option.
This is because the turnover rate is high among drivers for these types of trucks, so there are always openings available.
In addition, many large trucking companies like Swift, Knight, Schneider, JB Hunt, and Werner are always hiring drivers for their general freight fleets.
Why do companies ask you have so much experience?
Most trucking companies require that you have at least one year of experience behind the wheel before hiring you.
This is because they want to be sure that you have the skills and knowledge necessary to be a safe and successful driver.
In some cases, a company may be willing to hire you with less experience if you can show them that you are knowledgeable and motivated to become a truck driver.
How can I get experience if no one will hire me?
If you are having difficulty finding a job with a trucking company, then consider seeking out driving jobs with other types of commercial vehicles.
There are always carriers that run trucks other than tractor-trailers – like box trucks, dump trucks or tanker trucks.
Would I get a job quicker if I attend a Trucking School?
You may have an easier time getting a driving job with a trucking company if you attend a school that caters to this industry.
For example, Red River Valley Institute's CDL program specializes in training students for careers as professional drivers.
Graduates of this program are guaranteed entry-level jobs with the school's transportation partners.
What is the most popular type of driving job?
In general, Dry Van Driving is very popular among all drivers and companies because it is generally considered one of the easiest and most profitable areas of the industry.
Can I drive for one company and get experience before applying at another?
It depends on who you ask.
Some companies insist that you have at least one year of experience before they will hire you to drive for them.
However, there are some companies that only require that you have your CDL and be 21 years old to apply.
Conclusion
Driving a truck is not an easy job. In addition to the dangers of driving on highways, drivers also have to deal with long hours and strict deadlines.
Dry van trucks are one of the easier types of jobs because they don't require as much experience or education.
Apply to lots of trucking companies and let them know you are excited about the opportunity.
If you can land one of these jobs, it should be possible to gain more experience and eventually apply with different types of trucking companies.